About Dominion Protection Services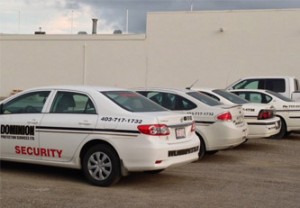 Hours of operation Monday to Friday 08:30 am to 4:30 pm. Closed weekends and holidays.
Over the past decade, Dominion protection services have gained respect and trust of our clients by offering
professional and effective security solutions for your commercial, industrial, business and residential needs.
Dominion protection services provides client and industry specific security and risk assessments, recommends comprehensive solutions and project management to implement a complete program that ensures our client's safety and security.
Client satisfaction and service integrity is the foundation of Dominion protection services our people, our company and every single aspect of our work is based on clear ethical principles: clarity, honesty, and adherence to the highest professional standards. Our personnel are among the most qualified in the industry, having extensive experience while providing consultation, security and protection to business and executives as well as residential properties.
DPS has grown to become one of the most respected security companies in Calgary by tailoring our products and services to the individual needs of our clients. We are committed to providing clients with superior quality service with extensively trained, professional guards at a competitive price.
It is our policy and highest priority to protect the welfare and safety of our employees, our clients and their respective properties. We strive to be the best, believing that our client satisfaction comes first.